Lisa Rinna Plastic Surgery (Lips Injections) Before & After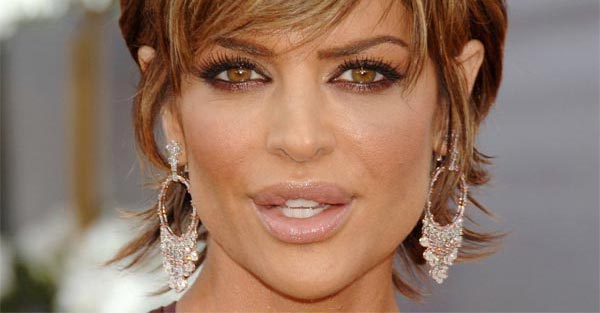 Short Bio
Staying young in Hollywood is never an easy task, but one that many people rely on in order to keep working. It's probably no coincidence, then, that Lisa Rinna has long been a fan of plastic surgery and has also enjoyed a long career that has included movies, TV and hosting gigs. However, Rinna is different for a few reasons. For one thing, she has always been open and honest about the procedures she has had done. For another thing, that honest has meant she doesn't always recommend that others do the same.
Breast Implants
It's immediately obvious by taking one look at older photos of her that Lisa Rinna had plastic surgery to help augment her breast. Her cup size has not only increased over the years, but her breasts have also learned to defy gravity. You can't argue with the results.
In the past, Rinna has also publicly supported other celebrities who seemingly went under the knife to help out their chests. When rumors spread that Kate Hudson had received a little help from her plastic surgeon, Rinna was first in line to congratulate her and support people doing what they like to love their look better.
Botox
You can also tell that Rinna has benefited from the help of Botox, too. Despite being 51, Rinna's face has fended off aging for years now, and older pictures of hers are tough to distinguish from newer ones. Like everything else, Rinna has been quite open about the fact that she has received Botox injections to look younger and has admitted that she would do it again down the line as well.
Lip Injections
One area Lisa Rinna had plastic surgery and ended up regretting is her lips. According to the beautiful actress, she had her lips injected with silicone almost 25 years ago. The surgery was only done to her top lip, but the finished result quickly became her signature. Rinna has long been known for her full-bodied lips. Unfortunately, Rinna's looks came at a cost. She developed scar tissue because of them. When the silicone eventually hardened, her scar tissue actually expanded.
In order to combat this, Rinna needed to get a cortisone injection. Despite her familiarity with plastic surgery and the chemicals that go along with it, even Rinna called the injection "gross."
Eventually, Rinna had another surgery to remove the stuffing in her lips. Today, she says she loves her lips more than ever and claims her celebrity husband, Harry Hamlin, prefers the new (or old?) version as well.
Although she was once known for them, Rinna now recommends women don't get their lips done due to her bad experience. She's also a lot more moderate with her plastic surgery advice. While she doesn't see it as any of her business, being a mother of two daughters seems to have tempered her passion for it. If they bring home magazines with women on the cover who have received too much surgery, the mom confesses she rips it right off.
Lisa Rinna's Plastic Surgeries
Whether it's classical cosmetic enhancements like a boob job or more obscure things like eyelid surgery, here is a list of all the known plastic surgeries Lisa Rinna has done: