Marie Osmond Plastic Surgery Before & After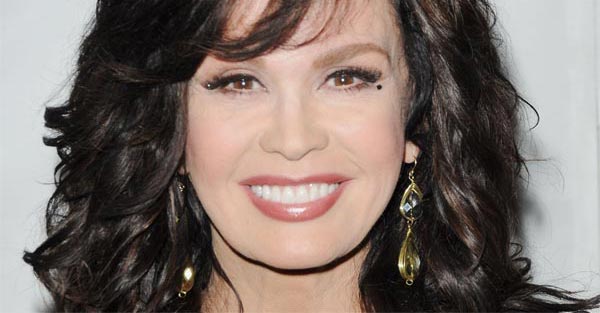 Short Bio
Marie Osmond isn't one of the names that we associate with huge amounts of tabloid attention these days. As a matter of fact, a good number of younger-generation gossipers don't even know the name (Marie who?). But, she's still making rounds in recent headlines because 1) Those of us who've been gossiping as long as gossiping has been a thing still know and love the girl, and 2) Those of us who've been gossiping as long as gossiping has been a thing can damn well when one of our favorites shows up with new plastic surgery.
For one thing, she's old enough that she just can't look the way she does these days without a little help. Not it would be rare for someone to look like that. But exactly that. No one at her age looks like that. I mean, she's gorgeous — way prettier than most women half her age — and that's a red flag to begin with. The real killer, though — because nothing is impossible and, reluctant as I am to concede it, maybe she just is that pretty — is that she looks different now than she did before.
Comparing pictures of her 1977 look with her 2010 styles is a dubious place to start, because, well, there's obviously a lot of years between the dates, and a lot can change in that much time. But, one does get a good sense as to how her facial structure and the like to work back in the day, before she would have dreamed of having plastic surgery. If you look at her now, not only does her skin look more or less the way it did thirty years ago, but her face looks like it's been restructured.
Obviously this doesn't mean she's gotten the bones in her face redone or anything — just that she's had some help here and there that she's maybe not letting on about. She's admitted to chemical peels (which almost everyone in the world of haute-couture has had and does regularly) and botox (which, compared to 'real' plastic surgery, is like comparing ibuprofen to Methadone), but some experts based in New York City (who have requested to remain unnamed) suggest she's had a browlift and perhaps a neck-tightening procedure. Of course, all this is just speculation, at least until Miss Osmond comes forward with either a denial or a confirmation, and as such, nothing definitive can be said on the matter.
. . . Yet. We'll get more expert opinions in the coming months, and their consensus, in the long run, is rarely far off from the truth. On top of that, we'll be hearing from Marie Osmond herself, who talks frequently about her personal life when prompted (and this is why we love her!). Aside from all that, it's easy to see that she's one of the most beautiful stars out there today, and even if she'll never look like she did when she was in her prime (no one will ever look like Marie Osmond in her prime again), she looks amazing, still, and should be proud of the face she rocks.
Marie Osmond's Plastic Surgeries
Whether it's classical cosmetic enhancements like a boob job or more obscure things like eyelid surgery, here is a list of all the known plastic surgeries Marie Osmond has done: