Did Catherine Zeta-Jones Undergo Plastic Surgery?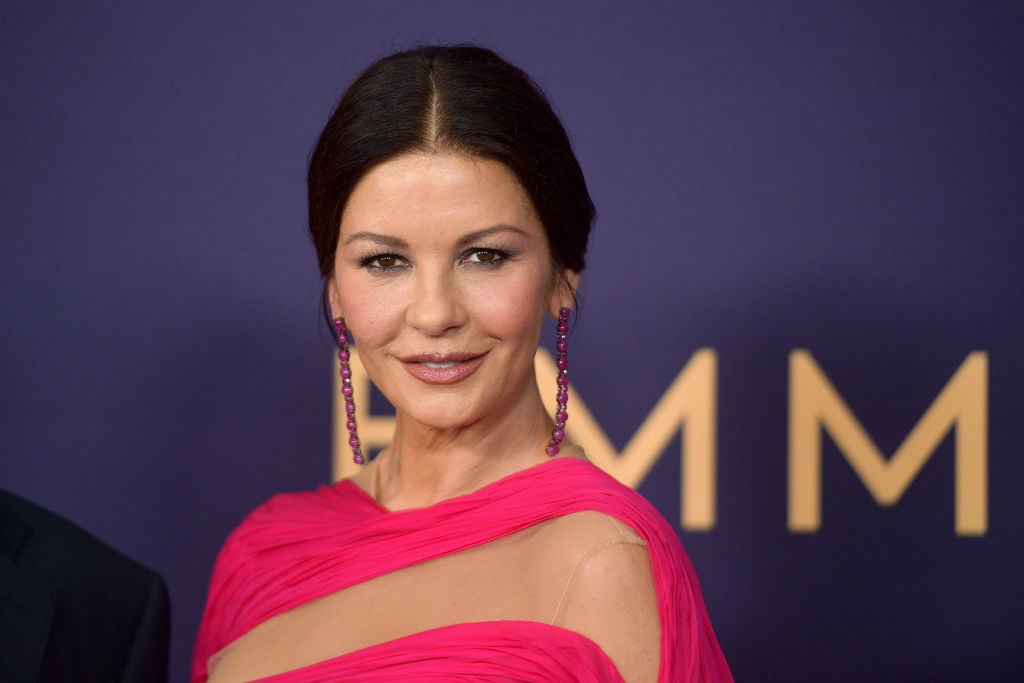 It's only natural to want to look exquisite. So what plastic surgeries has Catherine Zeta-Jones endured to achieve this goal? We have collected all plastic surgery information below, whether it's a facelift, boob job, or anything else.
Short Bio
Catherine was September 25, 1969 in Swansea, Wales, UK. She has two brothers. Her movie debut was 1990 French movie Les 1001 Nuits. This film included almost nude scenes of her body that started her career perfectly – young Catherine appeared as Scheherazade with her slim figure was covered only by sea shell and two starfishes over her breasts that were probably A cup sized back then. Her most popular roles are in The Mask of Zorro, Entrapment and Chicago musical, where she played Velma Kelly and appeared together with other stars such as Renee Zellweger and Lucy Liu.
Catherine Zeta-Jones' Plastic Surgeries
In a 2016 profile in the Daily Mail, Zeta Jones attributed her youthful looks to argan oil and drinking lots of water. But some changes cannot be explained away so easily. Catherine Zeta Jones clearly had breast augmentation surgery between 1999–2007.
Whether it's classical cosmetic enhancements like a boob job or more obscure things like eyelid surgery, here is a list of all the known plastic surgeries Catherine Zeta-Jones has done:
Quotes by Catherine Zeta-Jones
"When you are 20, 40 looks really old. When I was nearing 30, that seemed like a major milestone."

Catherine Zeta-Jones
"I may be the first actress to admit that beauty doesn't hold you back. I think beauty is a gift that you have to make the most of. I've worked hard at trying to look my best."

Catherine Zeta-Jones
"I rub a mixture of honey and salt all over my body to moisturise and exfoliate. You wash it off and your skin is gorgeous."

Catherine Zeta-Jones
"When I first met Sean Connery he was as charming and wonderful as I first anticipated. I left Rome thinking: even if I don't do this, at least I have had a day with Sean."

Catherine Zeta-Jones
"I was really hyperactive as a kid and no one knew how or where I got all this energy."

Catherine Zeta-Jones