Angelababy Plastic Surgery – Nose, Eyes & Chin Job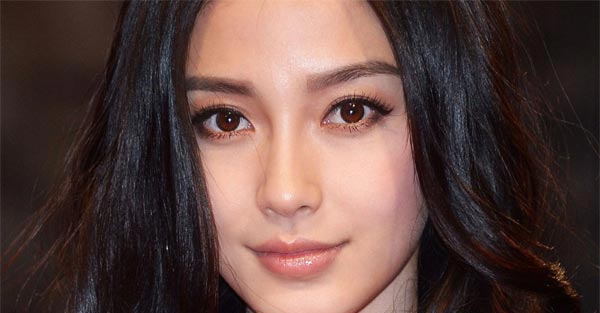 Short Bio
Angelababy is breathtakingly beautiful, but this Chinese beauty was once an average Asian girl with not so striking features. The 26-years-old Hong Kong-born actress, singer and model, Angelababy had started her career at 14 with modelling assignments and a Japanese web series. She hasn't looked back ever since. But, if you look at the younger photos of this starlet and compare them with today's Angelababy, you will wonder if it's the same person. Her face has completely changed.
Although, there has been no confirmation or clarification from the actress's side on plastic surgery gossips, everyone knows that it is not possible to alter the look so drastically without going under the knife.
NOSE JOB (RHINOPLASTY)
The whole world knows that people of Chinese origin have smaller nose. Angelababy too had a flat, broad nose at the age of 14. By the time she turned 26, the nose not only became sharp and prominent but is perhaps one of the most beautiful noses in the tinsel town. The bridge of the nose is delicately narrow and the nostrils are smaller than before. The tip of the nose is pointier now. The shapely nose has altered the look of this pretty Chinese girl completely and she looks stunning with her new nose, although it's plastic.
[SEE ALSO] Mary Louise Parker, Marylin Monroe & Madonna nose job before & after!
DOUBLE EYELID SURGERY (BLEPHAROPLASTY)
Angelababy plastic surgery rumors seem to be true. Her eyes are an evidence that she has resorted to plastic surgery to look more universal. The small eyes are gone. The plastic surgeons have created new crease lines to make the eyes look bigger, wider and more appealing. Blepharoplasty or eyelid surgery is common among the Korean and other Asian celebrities.
LIP SURGERY
Angelababy's lips have been enhanced to make them look more cheerful and appealing. Previously the lips appeared disproportionate to her face. Now the beautifully shaped and balanced lips accentuate her smile and beauty to another level altogether.
[READ MORE] Lisa Rinna, Priyanka Chopra & Pamela Anderson lips injection before & after!
CHIN RECONSTRUCTION
As a teen, the singer had a small, round face. Now, she has a sharp elongated chin for a slightly longer face. Makeup can certainly do wonders but it cannot implant a chin.
JAW SURGERY
We have seen the before-after images and we know that the lovely lass wasn't born with such high cheekbones and well-defined jaw line. The natural, protruding jaw-line of the model turned actress has been slimmed down for a lean, sexy look.
Very rarely do we see such stunning plastic surgery results, and Angelababy is certainly topping the list here.
Angelababy's Plastic Surgeries
Whether it's classical cosmetic enhancements like a boob job or more obscure things like eyelid surgery, here is a list of all the known plastic surgeries Angelababy has done: