Tori Spelling Plastic Surgery – Botched Breast Implants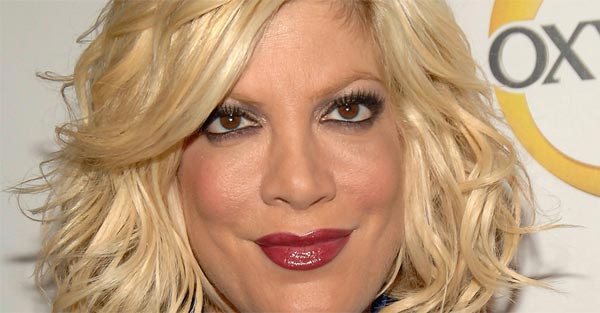 Short Bio
Tori Spelling shot to fame when her father, Aaron Spelling, cast her as Donna Martin in Beverly Hills 90210. Despite her lavish lifestyle and Hollywood career, the bubbly actress lacked the one thing she wanted most – self esteem. Her lack of confidence led her to make several decisions, including multiple plastic surgeries, which she now regrets. In the beginning of her career, Spelling would only admit to a nose job, but as the actress has aged, so have her 20+ year old breast implants, which she now admits to getting.
THE UGLY NOSE SHE COULDN'T ESCAPE
Most mothers tell their daughters they are beautiful – no matter what. But, Tori explained in her 2008 memoir sTORI Telling that her mother not only damaged her self-esteem, but told her she wouldn't be pretty until she got her nose done. In the memoir, Tori explained that she was always self-conscious of her nose. After all, it was in the middle of her face, there was no escaping it. Finally, she did get the nose job her mother promised her, but as a 42-year-old mother of 4, she now regrets changing her face.
BREAST IMPLANTS AND MOTHERHOOD
When Spelling got breast implants in her 20s, she wasn't worried or even concerned about how the implants would effect motherhood. She has publicly said, if she had known that implants could or would effect the production of milk, she would have never gone through with the procedure. Adding to Tori Spelling plastic surgery regrets is the fact that she now has to do something about her breast implants because of body changes. After two breast augmentations and being pregnant four times, Spelling has developed a great deal of scar tissue around her breasts. The media has reported that if Spelling does not do something about her aging breast implants, she could suffer a micro-rupture.
[READ ALSO] Kourtney Kardashian, Kesha & Audrina Patridge breast implants before & after!
CONSIDERING BOTOX AND FACELIFT
Now that she is getting older, Spelling is less worried about her nose and breasts, and more worried about the signs of aging in her face. Her interest in her looks may have something to do with her husband's recent affair with a much younger woman. Today, it is rumored that she is considering both Botox injections and a facelift in order to look younger.
Tori Spelling's Plastic Surgeries
Whether it's classical cosmetic enhancements like a boob job or more obscure things like eyelid surgery, here is a list of all the known plastic surgeries Tori Spelling has done: