Sofia Vergara Plastic Surgery – A Boob Job Done Well?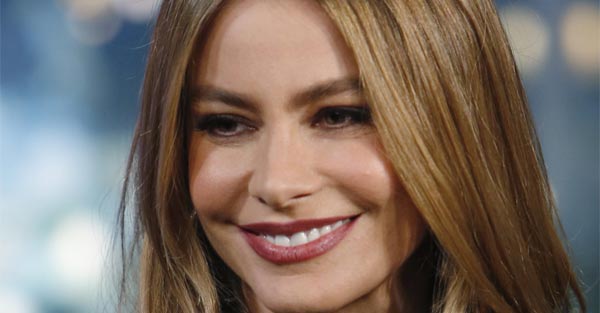 Short Bio
Even if you only know Sofia Vergara as the loudmouth wife on the hit television show Modern Family, you know she is an amazingly attractive woman. Plus, we are also willing to bet that you probably never realized that the buxom brunette is actually in her forties. If you find this hard to believe, you just might agree with many who believe that the star has turned to plastic surgery to maintain her beautiful, youthful look.
There are women who can maintain a youthful appearance much longer than others, and while this could always be the case, there are many experts who have a hard time believing that Sofia is truly aging that gracefully. Instead, they believe that her appearance has much more going for it than simply great genes.
Sofia Vergara Plastic Surgery Procedures
It is rumored that Sofia has had a few different surgeries, but we will get to those in a minute. First, we need to discuss the fact that Sofia has admitted that she wants to have a breast lift. The star claims that she wants a breast lift to deal with her "pain in the ass" breasts so that she can keep them where they should be. The actress readily admits that she wants to take full advantage of her looks for as long as she can, and the lift is all a part of it. However, there are many that scoff at the idea that her breasts are actually real, and not something that is the result of plastic surgery. Whether her breasts are real or not, we already know that Ms. Vergara is willing to go under the knife in some way to enhance her appearance.
Other Surgeries
Now, on to the other Sofia Vergara rumors. Given the actresses age, there are some tell-tale signs of age that seem to be missing from her face. Women over the age of 30 to 35 always have crow's feet and other fine lines and wrinkles in the eye area. If you look at Sofia's photos, there are no lines visible at all.  This is a clear sign that the former model has used Botox injections or even a facelift to achieve her flawless, wrinkle free skin.
Nose Job or Rhinoplasty
A nose job or Rhinoplasty is another surgery rumor that has some proof available as well. Older photos of Sofia feature a thicker, more bulbous nose, but the one she has now is thinner, and much more refined – especially at the tip.
It is up to you to decide whether you believe that the rumors are true or not, but let's face it – the camera does not lie. The actress has already admitted that she is planning on breast lift in the future, and that makes it quite difficult to believe that she has not already turned to a great plastic surgeon to help her stay looking like a woman in her 20's.
What do you think? Does she have good genes or just a good plastic surgeon? Please feel free to leave your comment.
Sofia Vergara's Plastic Surgeries
Whether it's classical cosmetic enhancements like a boob job or more obscure things like eyelid surgery, here is a list of all the known plastic surgeries Sofia Vergara has done: