Rick Springfield Plastic Surgery Before & After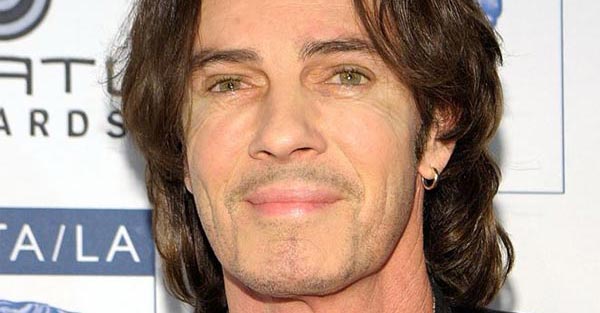 Short Bio
Rick Springfield has admitted that he had plastic surgery. He also admits that he was disappointed with the results, though certainly other celebrities have had much worse results from plastic surgery (think Wayne Newton).
Rick Springfield, known for such classic songs as "Jessie's Girl," as well as for his role as Dr. Noah Drake on television's soap opera "General Hospital," explained that he had felt outside pressure to undergo the plastic surgery. The disclosure of having had plastic surgery, as well as the honesty about his displeasure with it, is both admirable and refreshing. Unlike Rick Springfield, most celebrities do not admit to having had plastic surgery.
Apparently, the pressure to have plastic surgery emanated, at least for Rick Springfield, from a magazine for which he worked in his earlier life when he was a well-renowned teen heartthrob. At the time, he was 24 years old, and he risked losing his multiple teenaged fans as a result of looking too old. So, kudos to Rick Springfield for having been honest and open about the plastic surgery he had in his younger years. The question at this point is whether Rick Springfield has had plastic surgery since then. As mentioned, he was 24 at the time he had the plastic surgery to which he has admitted. He is now, in 2014, almost 65 years old.
Comparing the photographs
When one looks at the changes in Rick Springfield's features over the years, one would expect to see the traditional signs of aging, including slack skin, jowls, saggy or puffy eyes, a mottled complexion, wrinkles, and thinning around the mouth and lips. That expectation, however, is not realized when reviewing the photographs of Rick Springfield throughout the years. On the contrary, and as more fully discussed below, it appears from the pictures that Rick Springfield has undergone multiple forms of plastic surgery over the past several decades.
Facelift and eyelift
Most people in their mid-sixties will have significantly looser facial skin as a result of the loss of elasticity due to the natural aging process. Ironically, Rick Springfield has suffered a similar fate, but, apparently with the magic of plastic surgery, he was able to completely recompose the more youthful tautness of his younger skin. It is clear when one compares before and after photos that Rick Springfield had at least one form of plastic surgery, i.e., a facelift.
Also, a facelift will not, by itself, normally remedy an aging person's drooping  So it is also possible, based upon looking at the dramatic difference between Rick Springfield's eyes in the before pictures versus the after pictures, that he had eyelift plastic surgery, or blepharoplasty, which has appeared to remove and tighten the drooping excess skin around his eyes in order to give his eyes themselves a more youthful look.
Summary
While Rick Springfield may have admitted that he had plastic surgery when he was in his 20s, and that he was displeased with the results of that surgery, it appears that he continued to get plastic surgery of various kinds throughout his life.
Rick Springfield's Plastic Surgeries
Whether it's classical cosmetic enhancements like a boob job or more obscure things like eyelid surgery, here is a list of all the known plastic surgeries Rick Springfield has done: