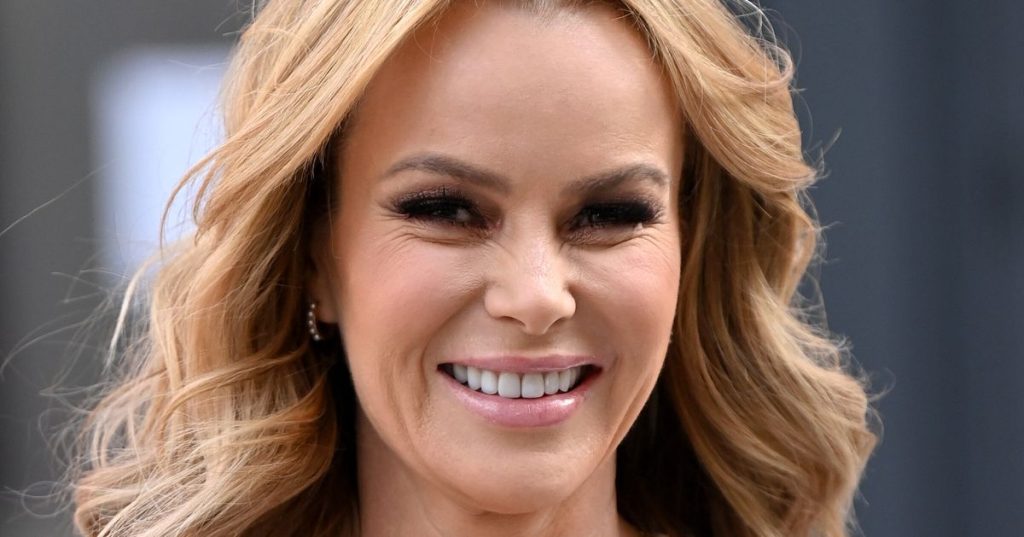 Amanda Holden looks marvelous whether plastic surgery is involved or not. Celebrities often go under the knife in pursuit of beauty or to fight age signs. What cosmetic surgeries does the actor have in her bag of tricks?
Short Bio
Amanda was born 16 February 1971 in Bishop's Waltham, UK. Her first husband was Les Dennis. Now she's married to record producer Chris Hughes. Holden's TV career started in 1991, when young Amanda competed on show Blind Date. She played also Sarah Trevanion on TV seriers Wild at Heart. But in 2014, she's famous mostly as the judge on TV shows Britain's Got Talent and World's Got Talent. Her hot outfits are the spice of that talent show.
Amanda Holden's Plastic Surgeries
Amanda Holden has denied reports that she has had a boob job. It was suggested that the Britain's Got Talent judge had undergone cosmetic surgery after new photographs of her in a bikini emerged in the press.
However, Holden told Heat: "I've had fun and put and four pounds over Christmas.
"I definitely haven't had boob job, but my New Year's resolution is to start running again."
Holden has previously said that she would be happy to have cosmetic surgery when she grows older, but added: "The only thing I want to avoid is breast implants because I am a size 8 and could overbalance and fall flat on my face!"
Furthermore, Britain's Got Talent's head judge claimed she looks five years younger because of the new treatment micro-needling.
It's an hour-long beauty process where 24 coated pins to penetrate into the subdermal tissue and coagulate the fat to remodel the face.
Amanda has denied having lip fillers and has insisted: "I'd never have my lips plumped, that's the one thing I wouldn't have done."
Whether it's classical cosmetic enhancements like a boob job or more obscure things like eyelid surgery, here is a list of all the known plastic surgeries Amanda Holden has done:
Plastic Surgery Pics
Check out these pictures of Amanda Holden. Is there any plastic surgery involved?
Quotes by Amanda Holden
"I want to be buried with a mobile phone, just in case I'm not dead."

Amanda Holden
"My mum loves cats so I took her to see the lion cubs which at about a year old are actually quite big. She wasn't scared at all and went straight over and kissed one on the mouth! She thought they were just like her pets at home."

Amanda Holden
"I should have been out there having a wild time like all the other girls my age, but I wasn't. I was going home every night to what was, initially, a very happy marriage."

Amanda Holden
"It is going to take a very brave man to love me."

Amanda Holden
"I didn't go nightclubbing much as a teenager in Bournemouth because my friends and I didn't have the money - but we spent a lot of time on the beach, having barbecues, and running into the sea in the middle of the night."

Amanda Holden