Patti Stanger Plastic Surgery – Facelift & Boob Job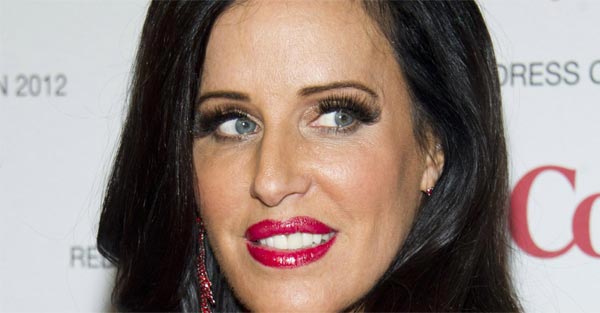 Short Bio
Patti Stanger is known for two things, the matchmaking series on Bravo TV titled The Millionaire Matchmaker and her plastic surgeries. If the media reports are to be believed, the 53-year old owner of a professional matchmaking company has been reaping great benefits from her company as well as TV series and has accumulated a fortune of (believe it or not) 5 million dollars. Now, if the lady has that fat a bank account and she is from the glamor industry, plastic and cosmetic surgeries are inevitable.
However, unlike the rest of the tinsel town, Stanger has admitted undergoing the knife, therefore, confirming the Patti Stanger plastic surgery gossips. Even if she hadn't accepted the truth, the before and after pictures of the matchmaker explain everything.
BOOB JOB
Patti Stanger has got her boobs done twice and both the times it was breast reduction and lift. The millionaire matchmaker claimed that she felt much younger after the surgeries. Now, even after completing half-century of her age, Stanger has firm, well-shaped breasts. All thanks to her plastic surgeon and his knife.
EYELID SURGERY
The American TV producer has also one through an eyelid surgery to fix her droopy eyelids. Now, the Bravo star has eyes as fresh as a young starlet in her 20s.
BOTOX
Patti Stanger has no qualms admitting about her Botox shots to seal the youth on her face. The results of Botox on Patti's face are excellent without any fine lines, crow feet or frown lines. The face looks taut and eyes look bright. There is no sagging skin or ugly eye bags in sight and she also doesn't have a frozen look.
Overall, the results of Patti Stanger plastic surgery are great and she has managed to defy aging with the help of invasive procedures. And you believed, money can't reverse the cycle of time.
Patti Stanger's Plastic Surgeries
Whether it's classical cosmetic enhancements like a boob job or more obscure things like eyelid surgery, here is a list of all the known plastic surgeries Patti Stanger has done: