Meg Ryan Plastic Surgery Gone Wrong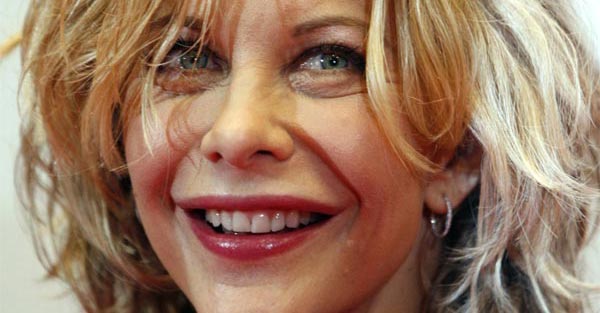 Short Bio
Meg Ryan is a respected actress in Hollywood. She has made more than 30 films since she started out in 1981. One of her more notorious roles was When Harry Met Sally, which she starred in with Billy Crystal. Some of her other movie roles include Top Gun and The Presidio, but she really hit her stride as a romantic lead in Sleepless in Seattle and You've Got Mail, both of which she starred in with Tom Hanks.
Ryan became viewed as America's sweetheart with a "girl next door" image. But, things started cropping up in her personal life that started to tarnish that image. She had an affair with co-star Russell Crowe, and she got divorced from her husband, fellow actor Dennis Quaid, and then more recently, it became clear that she went under the knife.
Photos of Ryan began popping up that were shocking. She began to look fake with puffed up lips and some claim she had a bad facelift. Others feel that she had a brow lift that has given her a permanent shocked look on her face. And yet others attest to the fact that she has had Botox because, at 52, she doesn't have a wrinkle on her face.
The problem with the work she has had done is that it doesn't make her look better. Ryan always had such a sweet smile, but at least it was genuine. Now it resembles the Joker from the Batman movie. Many actresses start to have the work done because Hollywood is more forgiving of male actors as they age than female actresses. They will pair up a male actor who is in his 40s or 50s with female actresses who are 10-15 years younger than they are.
That being said, there are still a number of actresses who have either stuck to their guns and continued acting without changing their looks or at least had decent surgical procedures. Diane Keaton remains true to herself and still makes movies regularly without sacrificing her own individual style. As a matter of fact, Keaton became a spokesperson for L'Oreal makeup.
It's unclear as to whether Meg Ryan was the victim of a plastic surgery gone wrong procedure or just had too many things done to her face and couldn't stop. It's sad when a woman considered beautiful by most standards ruins her looks at her own hands. Actually, Ryan always looked like a cute, young girl; now she looks like she is wearing a mask of some kind. It's actually more distracting than if she just let herself age naturally.
When you view the photo of the fresh-faced Ryan at the beginning of her career, you can clearly see that the changes that she made were not for the better. It's too bad that so many actresses succumb to the pressure of trying to regain their youth. It's one thing to look youthful, but there is a point where too much makes it overkill, and the results are the opposite of what the actress intended.
Meg Ryan's Plastic Surgeries
Whether it's classical cosmetic enhancements like a boob job or more obscure things like eyelid surgery, here is a list of all the known plastic surgeries Meg Ryan has done: