Lisa Kudrow Plastic Surgery – Boob & Nose Job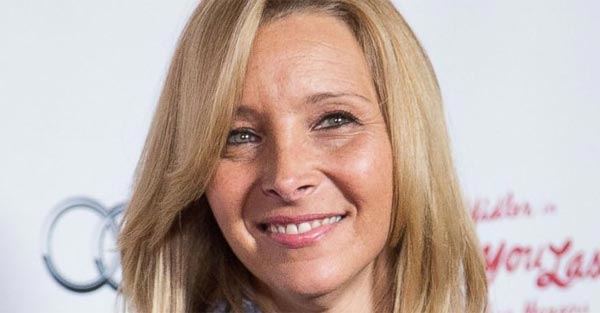 Short Bio
There are plenty of actresses in Hollywood who have had plastic surgery. But few of them have been honest about their experiences as "Friends" star Lisa Kudrow. Granted, her surgeries have never reached the horrific heights of Suzanne Summers or Lisa Rinna. But in a number of interviews, Lisa Kudrow has talked about the times she's had some work done. And luckily for her, you can barely tell anything has been done at all.
NOSE JOB
Kudrow has said that her first plastic surgery took place when she was 16. According to her, she had a tough time in school and trouble making friends. She said she felt ugly and awkward and she didn't have the confidence. When her family moved to a new town, she decided to get a nose job before she entered her new high school. Kudrow said that the surgery was "life altering" and it helped give her the confidence to make friends and date. Looking back, she says she thinks some of the problems were in her head. But having the surgery turned her mindset around and that helped make her life better.
BREAST REDUCTION
There has been a lot of speculations Kudrow had breast reduction surgery not soon after joining the cast of "Friends." A lot of gossip web sites have posted supposed "before and after" photos showing the difference in her breast size, but Kudrow insists she hasn't had any work done on her breasts.
FACELIFT
One thing is clear: Kudrow hasn't had any work done on her face since that teenage experience with a nose job. She's obviously aged naturally over the years, without any signs of the nipping and tucking that is seen on faces all over Hollywood. In fact, her lack of experience with a facelift became a running plot point on her television series "The Comeback." In the series, she plays a Valerie Cherish, a vain, struggling B-list sitcom actress. Cherish is the type of person in Hollywood most likely to have had work done in order to help smooth her chances of getting another job.
Since it's obvious that Kudrow hadn't had work done, the writers had to come up with an explanation for why her normally image-obsessed character would have made the same decision. They ended up using the same reason that Kudrow says she hasn't had more work done. She's worried about the surgery going wrong and leaving her looking misshapen or artificial.
Lisa Kudrow's Plastic Surgeries
Whether it's classical cosmetic enhancements like a boob job or more obscure things like eyelid surgery, here is a list of all the known plastic surgeries Lisa Kudrow has done: