Lil Kim Plastic Surgery Before & After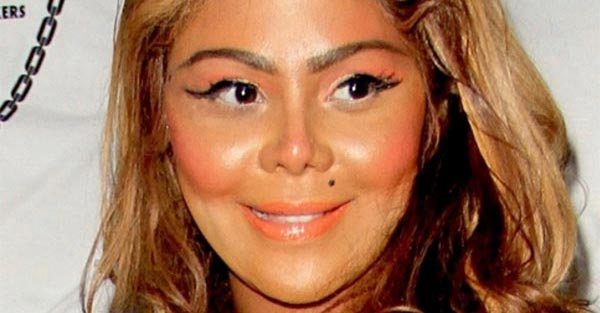 Short Bio
Even if you are not familiar with Lil' Kim, it's easy to see that the controversial rapper doesn't even look like herself. Her face is dramatically different, and it has caught the eye of just about everyone who has seen her recently.
The Huffington Post recently reported that she was one of the performers at the Hot 97 Summer Jams concert, and many people didn't even recognize her. Speculation that Lil' Kim has had plastic surgery on her face have been flying around since March. Representatives for the rapper vehemently deny the rumors and have even called them "fictitious, malicious, and despicable."
All you have to do is look at pictures of the entertainer from the past, and it is easy to see that something just isn't right. Lil' Kim is only 38 years old, but it's not that she doesn't look any older, it's that she no longer looks like herself.
She blamed the way she looks on the angle that was used to take the picture and even accused the use of Photoshop in altering her looks. She does not look like she gained weight even though her cheeks look inflated. She is shown in one photo wearing a black bustier that has her tiny waist held together with three belts beginning right under her bust line.
Talk show host Wendy Williams was another observer of the changes in the singer and made her thoughts vocal via Twitter. The two began a war of words that became quite brutal. Williams started out by naming Kim as the focus of her hot topics for the day. She asked her audience if they wanted to talk about "Lil' Kim and that face of hers."
Williams tweeted that Lil' Kim should stop blaming Photoshop and blame her plastic surgeon. Wendy really drew the ire of the unrecognizable singer when she said "I know your goal was always to look like La Toya Jackson.
You've out-LaToya'd LaToya in your new look." Kim stooped to a nasty low by bringing up the Wendy's past relationship with the late rapperNotoriousB.I.G. She said that Williams was just upset because Big didn't want anything to do with her. Not sure how this ties in with Kim's plastic surgery, but it only adds fuel to an already flaming fire.
It has been reported that Lil' Kim had cheek implants, a nose job and injections to plump up her lips. After looking at the results, many people made comments that she looked like she had a face transplant.
It's one thing to have a procedure done to make you look refreshed, but when you change your looks completely, it's hard to deny it. You don't even have to be familiar with Lil' Kim to look at her before and after photos to see that not only did she have work done, but something went terribly wrong. The only way this all makes sense is if Lil' Kim is being placed in some kind of witness relocation program.
Lil Kim's Plastic Surgeries
Whether it's classical cosmetic enhancements like a boob job or more obscure things like eyelid surgery, here is a list of all the known plastic surgeries Lil Kim has done: