Jerry Jones Plastic Surgery Before & After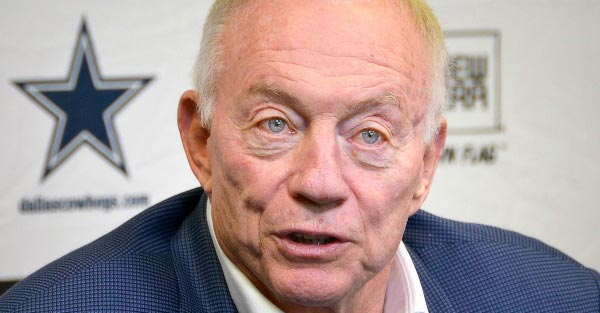 Short Bio
Jerry Jones is both destiny and controversy's favorite child. If you don't already know, Jerry Jones is a 72-year-old insanely rich American billionaire with a net worth of $4.2 Billion, who's is also the mighty Owner, President and General Manager of NFL's Dallas Cowboys. The old chap not only masters the art of minting money but also knows how to make news headlines.
Although, Jones was hugely criticized by the Dallas Cowboys fans and sports lovers in general, for firing team's longtime coach Tom Landry soon after buying the Cowboys for $140 million from the previous owner H.R. "Bum" Bright in 1989, this much-talked-about American football franchise also saw some glorious winning moments after Jones acquired it. Jones was also named the least favorite sports personality in an opinion poll by Sports Illustrated in the year 2003. Jerry Jones has often been accused of interfering too much in all aspects of the franchise.
If that's not enough, some racy pictures of the much-married, rich old man with two unidentified women made their way to the internet through Twitter. Although, Jones stated later that the images were misinterpreted, nobody could guess what exactly could be misinterpreted in pictures that had the man himself in objectionable position. This self-made business magnate and the proud owner of Dallas Cowboys has also been a subject of speculation for plastic surgery of all things.
In the past few years, the look of this old man—well past his prime as far as age is concerned—has changed so drastically that Jerry Jones plastic surgery rumors seem to be true. In 2010, Jones had informed the media about recovering from a surgery, the exact nature of which wasn't revealed. It was believed to be a cosmetic surgery procedure.
BOTOX AND FACELIFT
Look at Jerry Jones' face. Does he look like a 72-year old father of a 46-year-old? Although, the conventional procedures like Botox and facelift may appear a bit too regular for someone like Double J, the signs of facelift and Botox injections are evident on his face. The eye bags have disappeared. Frown lines on his forehead, crow feet around eyes have also vanished from the Dallas Cowboys' owner's face. Compare Jerry Jones older images with the current ones, he is barely recognizable with his appearance changed. He's also looking much younger these days.
[ See also Bruce Jenner, Madonna & Meg Ryan facelift before & after! ]
Well, all we can here is, money can buy you a younger looking face, but it will surely not reverse the cycle of time. It is high time, Double J—the father of three children—must accept his age gracefully and should not run to his plastic surgeon to hide it.
Jerry Jones' Plastic Surgeries
Whether it's classical cosmetic enhancements like a boob job or more obscure things like eyelid surgery, here is a list of all the known plastic surgeries Jerry Jones has done: