Eva LaRue Plastic Surgery – A Nose & Boob Job Rumors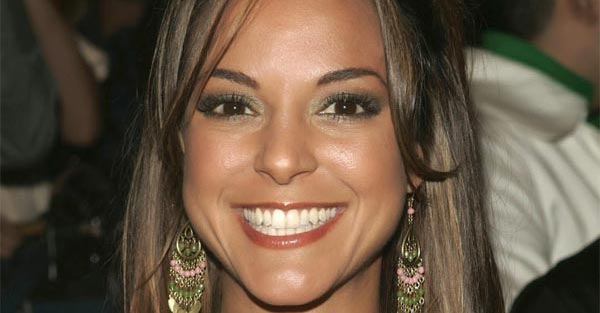 Short Bio
You're probably familiar with the dazzling and humorous Eva LaRue from her television stints on CSI: Miami for her role as Natalia Boa Vista, her modeling with Frederick's Hollywood, or her appearances on All My Children as Dr. Maria Santos Gray, and even Criminal Minds as well as more than a dozen appearances. She's been married a total of three times to well-known men and has one daughter and is the third cousin of Jane Fonda.
In recent years, LaRue has become a household name in America. The almost fifty-year-old has received several daytime Emmy nominations for her role in 'All My Children' and for composing 'Dance Again With you" and is known for her beauty, talent, and lately, her age-defying breasts.
As she gets older, like most celebrities in Hollywood do, it appears she decided to get some plastic surgery done, though she's never openly accepted or denied the accusations. The most obvious surgery she's had done was her breast augmentation. There are a few severely misguided naysayers that swear that LaRue is 'all natural' but it's quite obvious that her curves are man made. Her breasts show a few telltale signs of cosmetic enhancement such as high placement and unnatural perkiness. If you put two photos of LaRue a few years ago and one now, you can see an obvious change in her cup size which is an automatic give away-even if LaRue refuses to admit it.
Speculation goes even further when it comes to the fact that for an almost fifty-year-old, she could pass for thirty five. Her face shows minimal indications of aging and it's speculated that she may have had several cosmetic facial procedures-such as Botox- done to reduce the signs of aging and even a possible rhinoplasty (nose job).
The actress has decided to ignore any claims about cosmetic surgery but if you look at before and after photos, it's pretty obvious she's had some work done, even if she never admits to it. LaRue currently doesn't seem to be making any new Hollywood appearances and has yet to make a 'comeback' into television and cinema since her role on Criminal Minds in 2013.
Almost two years later, and it seems that LaRue has been living almost off the radar with appearances and her acting career, though she most certainly seems to be advancing with her cosmetic procedures. Although Eva may have had work done, she's not considered a 'botched' celebrity and the work does look amazing on her. The forty-seven-year-old still looks amazing and is keeping in wonderful shape and does make several red carpet appearances even though she's not currently 'acting.'‏
Eva LaRue's Plastic Surgeries
Whether it's classical cosmetic enhancements like a boob job or more obscure things like eyelid surgery, here is a list of all the known plastic surgeries Eva LaRue has done: