Cindy Crawford Plastic Surgery Before & After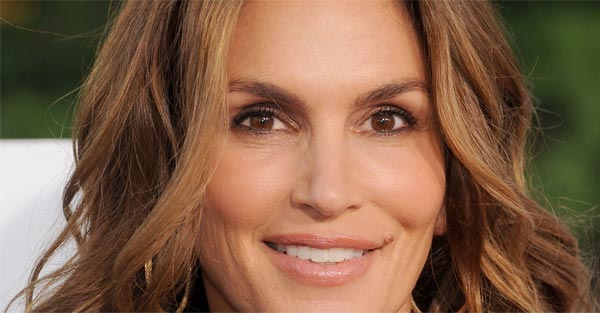 Short Bio
During the 90s, there was no bigger model on the planet than Cindy Crawford. From swimsuits to magazine covers to exercise tapes and even a movie, Crawford was everywhere and for good reason: she is stunning.
Botox
One Cindy Crawford plastic surgery rumor that is actually true is that she has had Botox. The celebrity model has talked about, on a number of occasions, how she had the injections done to help tighten her skin and kill off wrinkles. It's never been extremely obvious, though, which means whoever did hers, did them right. Crawford has never been seen with the overly puffy face many sometimes displays and instead the injections definitely worked well to help turn the clock back.
Collagen Injection
Another rumor Crawford has confirmed is that she had collagen injections as well. These would go a long way toward supporting her trademark smile. However, once again, you can't say she ever overdid it. Anyone alive in the 90s would be able to pick Crawford's smile out of a lineup and her collagen use hasn't seemed to change that one bit.
Vitamin Injections
Crawford has also spoken openly about the fact that she has had vitamin injections done as well. This isn't an incredibly rare form of plastic surgery, but it is one that most people don't seem to know a lot about. It basically means that Crawford received an injection of vitamins from a proprietary blend, designed to help keep her skin looking healthier. That would explain why her complexion doesn't seem to age and never displays a single blemish.
Tummy Tuck
Although she's always been associated with fitness, some think that Crawford may have had some help with her amazing body by going under the knife. This is not a rumor she has confirmed, which actually makes it seem a lot less believable. We also don't see her in a bikini as much anymore, so it's tough to draw any conclusions by just looking at her.
However, the smart money is on the idea that this is just a rumor as Crawford is well known for taking an incredibly good care of herself and has never been seen to need to lose a single pound.
Cindy Crawford rumors regarding having help with her face may be true, but the others most likely aren't.
Cindy Crawford's Plastic Surgeries
Whether it's classical cosmetic enhancements like a boob job or more obscure things like eyelid surgery, here is a list of all the known plastic surgeries Cindy Crawford has done: