Charo Plastic Surgery Before & After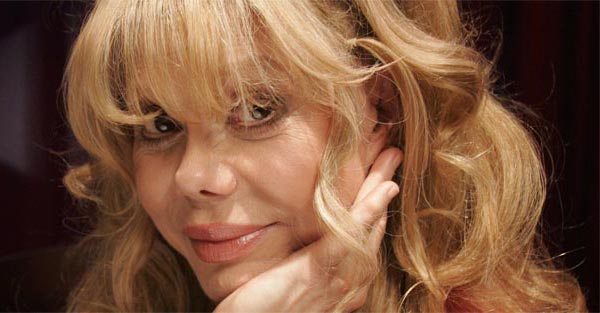 Short Bio
María del Rosario Mercedes Pilar Martínez Molina Baeza, who goes by the name Charo (makes sense), is one of the oddest celebrities to have ever braced the television scene. Charo, who considers herself to be a talented singer/flamenco guitarist/actress, is more known for her rather annoying catch phrase "Cuchi-Cuchi". But that's not all she's known for. The Spanish-American Choro is equally known for wearing outrageously skimpy outfits that leave little room for the imagination as well as marrying 66 old band leader Xavier Cugat at age 21.
Certain rumors about falsifying her age had many believing she may have actually tied the knot at the questionable age of 15.
It appears the 64 year old Spanish sensation has refused to give in to old age, leaving no doubts to whether or not she has had plastic procedures.
So what plastic surgery did Choro go through causing her face to morph into something so alien like?
Facial Fillers
When looking for examples of plastic surgery gone wrong, Choro is definitely at the top. Her repeated facial injections have contributed to what could be compared to going head first into a hornets nest. Choro's face looks ridiculously tight, especially near the eyes and forehead. Like many aging celebrities, it is quite probable that she used both Juvederm and Restylane for her procedures.
Facelift
As if the continuous facial injections weren't enough, the plastic smoothness and removal of previous wrinkles give pretty good indication of having a facelift. That, along with her elevated facial features and much more "open" eyes may also indicate going through Blepharoplasty, a procedure intended solely for opening one's eyes.
Charo seems to have grown quite fond of collagen injections as shown by her plump and pouty lips. To her credit, it fits well with the other excessive surgeries she had done.
Charo's full cleavage and ample bosom have always been a hot topic of discussion. It appears that somehow the old gals have managed to grow significantly larger and rounder… showing no sign of sagging.
Unfortunately for Charo, she has become a cautionary tale when it comes to getting excessive work done. While aging in front of the media can't be an easy thing, some moderation would save both Charo, and our eyes a lot of pain. Then again, Charo always had the desire to be provocative, and while we're not sure this is the best way to go about it, she continues to have us talking about her for nearly four decades.
Charo's Plastic Surgeries
Whether it's classical cosmetic enhancements like a boob job or more obscure things like eyelid surgery, here is a list of all the known plastic surgeries Charo has done: